Expert Consulting Services
Our expert consultants will take a deep dive into your case and provide an in-depth analysis to help you make better informed decisions.  Our experts can help you build your technical strategy through their specialized knowledge and experience, while guiding you to your next step.  Leverage our expertise to transform your next case.
We specialize in:
Case Review
Legal Documentation Review

Forensic Report Review

Court Transcript Review

Other Expert Reports and Testimony Review

Expert Testimony Service
Deposition Preparation
Trial Preparation / Multimedia Presentations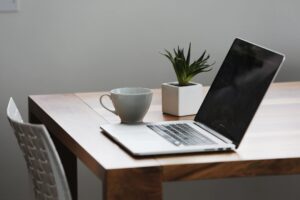 Review and Technical Writing
Cases

Filings

Motions
Affidavits
Declarations
Technical and Forensic Reports
Depositions
Preservation for any HR Investigations
Confidential/Intellectual Property Theft or mishandling
Fraud/Embezzlement/Hidden Assets
Data loss Recovery
Divorce and Family Matters
Insurance Claims
Wrongful Death or Accidents
Vehicle Accidents and Reconstruction
Fire/Arson Investigations
Employee Turnover
Business Agreement Dispute
All Civil Litigation
Criminal Investigations
Individuals
Businesses
Attorneys
Law Enforcement
Prosecutors
Public Defenders
Tailored to your needs by our team of experts.
After an initial case review and client meeting, our experts will guide each client through the workflow process and determine which steps are appropriate for each specific case.  Though we encourage our clients to utilize all four steps, all steps may not be necessary as our experts will assess client goals and desired outcomes before initiating forensic services.  

Frequently Asked Questions
Learn more from our Experts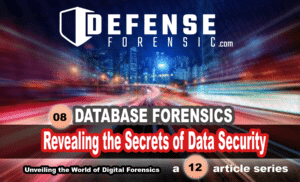 cybercrime
In today's digital era, databases are critical components of organizations, storing vast amounts of valuable information. However, they are also prime targets for unauthorized access,
Read More »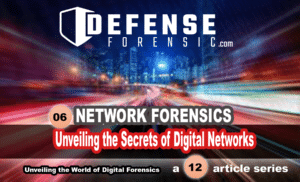 cybercrime
In today's interconnected world where information flows freely across networks, ensuring the security of digital systems has become increasingly crucial. Network forensics is a field
Read More »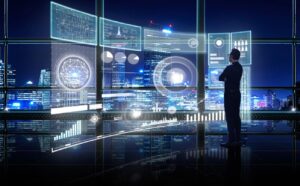 Cybersecurity
With the increasing frequency and sophistication of cyber attacks, businesses need to adopt a comprehensive and integrated approach to cybersecurity to prevent, detect, and respond to a variety of security incidents.
Read More »