Our mobile forensic team will work hand-in-hand with you during the investigative process and provide you with a comprehensive understanding of your mobile device. By extracting and analyzing mobile data, our mobile forensic services can uncover key evidence that is crucial to building your successful case.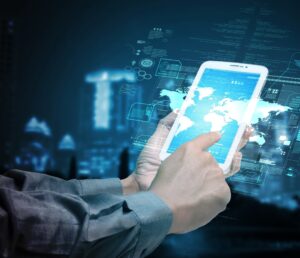 Apple iPhones
Android Phones
Windows Phones
PDAs
Tablets
Chromebooks
SIM Cards
Mobile Applications
Cloud Storage
Text Messages
Call logs
Pictures
Videos
Flash Memory
Usage History
GPS and Location Data History
Legal Holds
Backup/Archive for Employee Turnover
Preservation for any HR Investigations
Confidential/Intellectual Property Theft or mishandling
Fraud/Embezzlement/Hidden Assets
Data loss Recovery
Divorce and Family Matters
Insurance Claims
Vehicle Accidents
Wrongful Death or Accidents
Fire/Arson Investigations
Business Agreement Dispute
Civil Litigation
Property Crimes
Crimes Against Persons
Criminal Investigations
Individuals
Businesses
Attorneys
Law Enforcement
Prosecutors
Public Defenders
Tailored to your needs by our team of experts.
After an initial case review and client meeting, our experts will guide each client through the workflow process and determine which steps are appropriate for each specific case.  Though we encourage our clients to utilize all four steps, all steps may not be necessary as our experts will assess client goals and desired outcomes before initiating forensic services.  

Frequently Asked Questions
Learn more from our Experts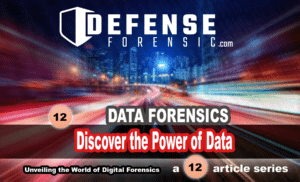 cybercrime
In an increasingly digitized world, data has become a vital source of information in solving crimes and investigating digital mysteries. Data forensics is a branch
Read More »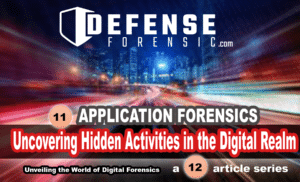 cybercrime
In today's digital age, applications (apps) have become an integral part of our daily lives, facilitating communication, entertainment, and productivity. However, behind their user-friendly interfaces,
Read More »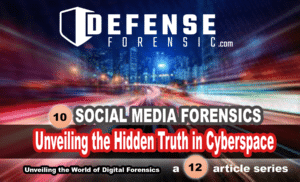 cybercrime
In the digital age, social media platforms have become an integral part of our lives, connecting billions of people across the globe. These platforms enable
Read More »